Arties Music Shop Aspley Hypermarket Brisbane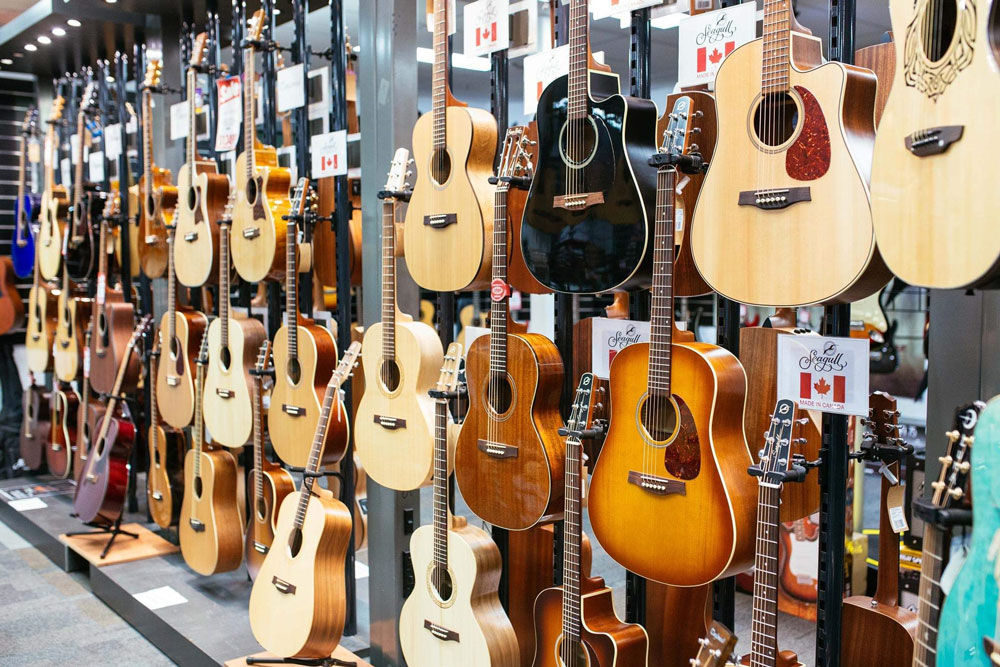 Discover the Music Paradise at Artie's Music Store in Aspley, Brisbane
Are you a passionate musician or an aspiring artist looking for the perfect place to explore your musical dreams? Look no further than Artie's Music Store. With a rich history and a vast collection of musical instruments and equipment, Artie's Music Store is the ultimate destination for all your musical needs.
A Beloved Institution in Aspley for over Three Decades
Established in 1979, this family-owned and operated music store has been catering to the needs of musicians, from beginners to seasoned professionals. The store has earned its reputation as the go-to destination for music enthusiasts in the area, offering a wide range of instruments, accessories, and expert guidance.
An Impressive Selection of Musical Instruments
If you're a guitarist, a drummer, a keyboardist, or any kind of musician, Artie's has you covered. Their inventory boasts an extensive selection of instruments, including acoustic and electric guitars, bass guitars, drum kits, keyboards, and more. You'll find renowned brands and a variety of price points to suit every budget. Whether you're seeking your first instrument or looking to upgrade to a professional model, the knowledgeable and friendly staff at Artie's will assist you in making the right choice. They'll help you find the perfect instrument to match your skill level, style, and preferences.
Amplify Your Sound
In addition to instruments, Artie's Music Store stocks a diverse range of amplifiers, effects pedals, and sound equipment to help you refine your sound. They understand that tone is crucial for any musician, and their experts can help you find the best equipment to achieve your desired sound.
Music Accessories Galore
Artie's also offers a wide selection of accessories, including strings, picks, cables, cases, and stands. They have everything a musician needs, from small essentials to those unique items that make a significant difference in your performance. You'll never have to worry about running out of strings or searching for that one-of-a-kind accessory again.
Expert Advice
At Artie's Music Store, they pride themselves on not just being a retail store but a hub for the music community. The friendly and experienced staff are always ready to provide expert advice and guidance to help you on your musical journey. They understand that each musician is unique and can offer personalized recommendations tailored to your needs.
The Artie's Experience
Artie's Music Store is more than just a place to buy musical instruments; it's a place to connect with fellow musicians, get inspired, and explore your musical creativity. The welcoming atmosphere and dedication to customer service set it apart from other music stores in the area.
Conclusion
Artie's Music Store in Aspley, Brisbane, is a haven for musicians, a one-stop destination for all your musical needs. From an extensive inventory of instruments and accessories to expert advice, they offer everything you need to enhance your musical journey. The experience of visiting Artie's is not just about shopping; it's about becoming a part of a community that shares your passion for music. Discover your musical potential and explore the world of harmonious possibilities at Artie's Music Store. Visit them today and experience the magic of music in the heart of Aspley. Your musical dreams are just a visit away
---
Leave a comment